In collaboration with CJ Acoustic Music AB in Östervåla, a Levin from 1918 has been renovated into a complete Old Gura, which will be handed over to Doug in Umeå on Sunday 22 June.
It is a slightly finer parlor model with a wider side and finer moldings on the lid. Fingerboard and stables were newly made in Madagascar rosewood. To do Doug justice, it also got luxurious Waverly tuning screws instead of the usual vintage tuners. A Gator case and a suitable country guitar band
The first owner's nameplate was turned over and given a new engraving.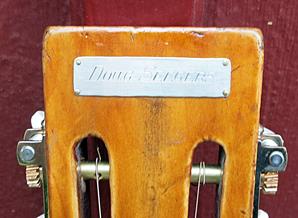 Two labels instead of one.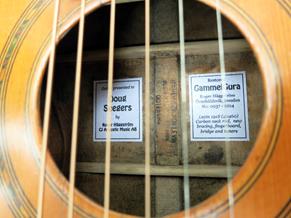 Now just hope that Doug likes the guitar and writes new good songs with it!