A faith servant in the quiet of the room is my shelves with a sticky strip of sandpaper. I buy self-adhesive sandpaper for sanding, they are used several times every day. I have two shelves in a holder under the workbench and when they are needed it takes 10 seconds for half a bend and one forcing and then you are started. Has two, one for wood and one for grinding legs. Ben quickly removes the sharpness from the sandpaper so I save one for wood. Grinding manually gives full control and you do not have to pick up the piece at the other end of the room which can happen with an electric powered grinder!
Perfect to plan a freshly glued grip board on the guitar.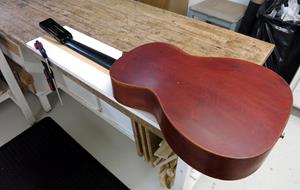 A shelf bought at Christmas with a sticky strip self-adhesive 80 sandpaper.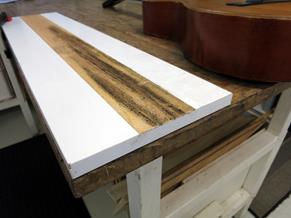 Works well to shape an oversaddle. I grind for a long time and twist the bite into a semicircle while dragging it on the sandpaper to get the ground surface at 90 degrees.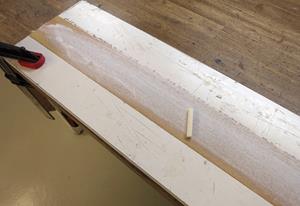 A very good thing about the sanding board is that you can easily collect bone or wood dust for "filling" with super glue. A small drop of the shelf towards the table and you get a nice high dust to take advantage of 🙂